Sunday April 13, 2008 10:40 am
Dropping Dimes Two-on-Two Tourney Begins!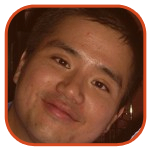 Tweet
Posted by Alvin Lai Categories: Site Announcements, Site Features, Street Ball, Talent, Toronto Raptors, Detroit Pistons, Miami Heat, Dallas Mavericks, New Orleans Hornets, San Antonio Spurs, Sacramento Kings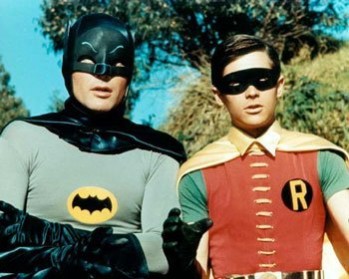 Our one-on-one tourney was a blast to conduct last year and you can click on the link to check it out. Spoiler alert! The link takes you to the winner being crowned and the page has links to all of the match-ups.
So what better way to follow that up but to double the pleasure, double the fun and make it a two-on-two tourney, people! G'yeah! There are only four more days before the regular season comes to a close. Thankfully us hoopheads have two months of playoff action to look forward to, but fantasy play dies down in favor of baseball, golf and barbeque unless you and your buddies set up a playoff pool. So check back every Sunday and give us your ten cents for the match-ups we set up for you! Who will be the "Dynamic Duo" when all is said and done?
The premise:
The rules are simple. 64 of today's biggest stars, plus some fantasy forces and a few players of the "x-factor" ilk have been chosen to participate in this exercise. Assume each player is in perfect health and in peak condition, based on their current age and abilities, as well as their ability to work with a team mate. Players are teamed up randomly and each match-up is also determined randomly. Suppose these pairs of players play each other in a game of two-on-two: games to 11, two points for a three-pointer, and losers out (this is a change from last year's one-on-one tourney where it was winners out). You can make your comment after each article, or if you like, send me an e-mail at .(JavaScript must be enabled to view this email address). Please vote just once for each match-up. If you are so inclined, feel free to make up an imaginary commentary of how you see the battle going down and I will try to include your input in future articles. You have one week to vote, then the results will be published and a new pair of match-ups will be announced. So check back here every week! The players will randomly get a new team mate each round.
Last year's one-on-one champ, Kobe Bryant, has not been included in the field of 64. Due to his one-on-one prowess, it seems too likely that a Kobe-Player X team would always win. So Kobe, hit the sidelines. I'm sure if Kobe knew about this, he might be a bit miffed at the lack of an invite, but surely he has bigger fish to fry than us!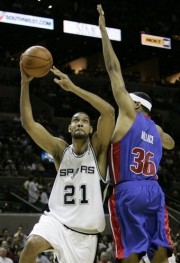 Round 1, Game 1: Tim Duncan and Ron Artest vs. Rasheed Wallace and Richard Jefferson

This is a pretty nice match-up to launch the tourney with. A big man with the skills and experience and game on both ends of the court, Tim Duncan would be a welcome team mate to anyone else in this field. Ron Artest is a great player, but he doesn't necessarily scream "great team mate" based on his previous track record. However, this duo could be lethal. Facing them are a big/swing man combo in 'Sheed and RJ. Poor Jefferson and the Nets have been eliminated from playoff contention (sarcastic cough from a Raptors fan). He is going to be in tough as Artest definitely can lock him down. That leaves a great battle in the trenches between TD and 'Sheed. 'Sheed has mad skills; if he is interested he can be one of the best players in the league. And he is the better outside shooter when paired with Jefferson.

Round 1, Game 2: David West and Shawn Marion vs. Chris Bosh and Josh Howard
Four all-star caliber big men. David "I could use a nickname" West and the Matrix face off against CB4 and J5. Bosh and Josh handle the rock better, but Marion is probably the most reliable three-point shooter, the most athletic and the best defender. All four can hit the boards. This would be a great one to watch.
I invite your comments and will include them in future posts as much as possible. Maybe by starting this a little before the season ends can generate a little extra momentum as we meander into the spring and summer months.
Peace.
© Gear Live Media, LLC. 2007 – User-posted content, unless source is quoted, is licensed under a Creative Commons Public Domain License. Gear Live graphics, logos, designs, page headers, button icons, videos, articles, blogs, forums, scripts and other service names are the trademarks of Gear Live Inc.