Posted by Scott Sargent Categories: Editorial, H2H, Props, Sleepers, Talent, Waiver Pick Ups, San Antonio Spurs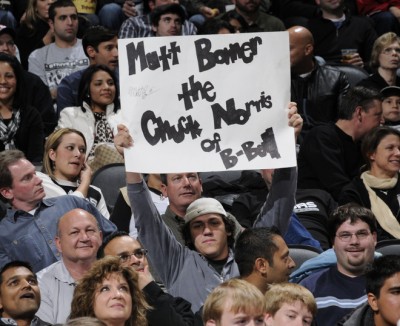 Over his past six games, San Antonio's Matt Bonner is quietly averaging 12 points, eight rebounds, and two three-point field goals made. Add in his 80 percent free throw stroke, and deeper league teams looking for some small ball help may want to ginger up their roster.
Superman wears Matt Bonner pajamas.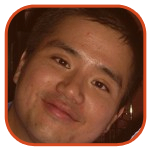 Posted by Alvin Lai Categories: Atlantic Division, Boston Celtics, New Jersey Nets, New York Knicks, Philadelphia 76ers, Toronto Raptors, Central Division, Chicago Bulls, Cleveland Cavaliers, Detroit Pistons, Indiana Pacers, Milwaukee Bucks, Editorial, H2H, Injuries, Northwest Division, Denver Nuggets, Minnesota Timberwolves, Portland Trailblazers, Seattle Supersonics, Utah Jazz, Pacific Division, Golden State Warriors, Los Angeles Clippers, Los Angeles Lakers, Phoenix Suns, Sacramento Kings, Rookies, Roto, Site Features, Sleepers, Southeast Division, Atlanta Hawks, Charlotte Bobcats, Miami Heat, Orlando Magic, Washington Wizards, Southwest Division, Dallas Mavericks, Houston Rockets, Memphis Grizzlies, New Orleans Hornets, San Antonio Spurs, Talent, Trades, Waiver Pick Ups
Dropping Dimes is trying out a new feature. Fantasy 30 intends to rank all of the NBA teams in terms of fantasy power. A list like this tends to lead to a lot of disagreement and discussion, but the hope is that these rankings will be fluid and updated as the year goes on. Thanks to Ron Chow for the assist. In addition to publishing updates on the Fantasy 30, once in a while we hope to produce sister articles that focus on a specific team and its roster.
#1: Los Angeles Lakers: Kobe Bryant ranks as a top four fantasy player this year. The Lakers employ two fantasy-worthy starters for center in Pau Gasol and Andrew Bynum. Lamar Odom has played well coming off the bench. Jordan Farmar has sleeper point guard potential, and the team also employs three-point threats like Derek Fisher and Vlad Radmanovic. All of this adds up to the Lakers being top dog early in the year.
Click to continue reading Fantasy 30, Version 1

Posted by Scott Sargent Categories: Editorial, H2H, Props, Roto, Sleepers, Talent, New York Knicks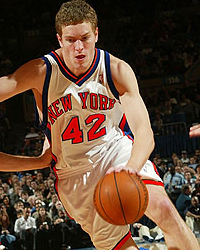 As a proud former owner of the backboard breaking David Lee, this news out of New York is very refreshing for the big man's fantasy value under Mike D'Antoni.
There are many reasons starting [David] Lee with Zach Randolph up front is more logical in D'Antoni's speedball attack. Lee can run the floor, is a better rebounder, passer and decision-maker than [Eddy] Curry. The only thing Curry has on Lee is being a more potent low-post scorer in a half-court set.

But that's mostly obsolete in this offense, and Randolph can provide low-post points. Simply put, a Randolph-Lee front court is a more sensible tandem.
Oh, and don't forget that Lee will be in a contract year this season. Money makes the man do crazy things, especially when it comes to the box score.
LEE HOLDS EARLY EDGE OVER CURRY [NYPost]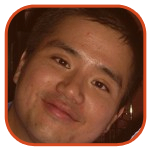 Posted by Alvin Lai Categories: Atlantic Division, Toronto Raptors, Disses, Editorial, H2H, Site Features
Imagine Team USA starring LeBron James, Kobe Bryant and company posing for a picture like this. David Stern would have been on the next plane to China putting out fires and doing interview after interview insisting that the NBA loved its international flavor and that this type of stuff was not condoned at all. Fines probably would have been levied, and big companies might have stayed away from the Team USA stars i.e. it might have been a while before we saw Dwyane Wade and Charles Barkley hawking cell phones again.
It hurts a little extra because the guy picked here plays for my home team, the team I cheer for. My family comes from a Chinese background, and both the photo and the subsequent comments from this man have left a bad taste in my mouth. I even said, "Bring back T. J. Ford" when it first happened. Just as a fan, Jose, this is not the media's fault, you and your team mates should not have done it, should not have caved if you were being goaded into it and you should have said sorry because you came off as ignorant instead of remorseful.
The moral of the story? Sometimes you have to put aside your feelings about a player and just look at the numbers.
Click to continue reading Dropping Dimes Mock Draft: Round 3, Pick 8 - Jose Calderon

Posted by Scott Sargent Categories: Editorial, Old School, Talent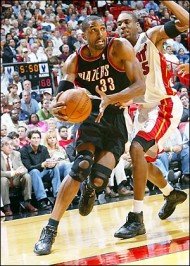 It's a sad day in Fantasy land. Former Grizzlie/Hawk/Trailblazer, and current Sacramento King Shareef Abdur-Rahim has called it quits.
Now, most of you may be thinking, "what does Shareef Abdur-Rahim have to do with fantasy basketball?" True, SAR has not had an ounce of fantasy relevance in the last handful of years. However, there was once a time when Abdur-Rahim was a lock for 20 points, 10 boards, a block and absolutely killer percentages from the power forward slot.
Granted, this was over 10 years ago, but check out these games played numbers during the early part of his career:
Click to continue reading So Long, Shareef

Posted by Scott Sargent Categories: Central Division, Cleveland Cavaliers, Editorial, H2H, Props, Talent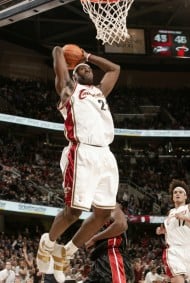 No fantasy draft will go down without LeBron James going among the top three, dependant upon scoring. But one thing that owners may want to consider is the minutes that James may (or may not) play this year.
There has been an ongoing concern over the amount of time that James spends on the floor, but most of this is due to the lack of supporting cast that dons the Wine and Gold. But with the addition of Mo Williams, and the re-signing of Delonte West, Danny Ferry may finally have a few more pieces to help keep things together while James gets a bit of rest. Cleveland's Terry Pluto hinted towards this movement this weekend, and I do not think it is too far-fetched.
James just finished playing in the Olympics. The Cavaliers fell a bit flat in the playoffs last season, especially towards the end of games. And while we heard this in the past about several other stars (specifically Steve Nash or Jason Kidd), do not be surprised if James isn't logging 40-plus minutes every night. Of course, do not be shocked if he plays every minute of the season; just know that it isn't the initial plan.
Terry's Talkin' ... about Cavs' new backcourt [Cleveland.com]

Posted by Dennis Velasco Categories: Atlantic Division, Philadelphia 76ers, Editorial, H2H, Pacific Division, Los Angeles Clippers, Props, Site Features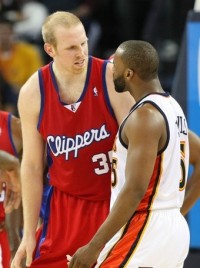 The Fig Cap: "Hey, B-Diddy, you're wearing your old uniform, bro."
"WhatyoutalkingaboutChris?!?!?!?"
Baron Davis will be taking the Boom Dizzle down from NorCal to SoCal as he will no longer sport his beard in the Yay Area, but instead in the City of Angels where no doubt his ability to drain buckets (and miss them like he was Stevie Wonder), drop the rock (bathroom humor not intended), and be a threat on the floor will no doubt thrill the fans at the Clip Joint! Yes… I'm talking about the Los Angeles Clippers and, believe it or not, it's totally possible for their fans to be thrilled. Seriously. Why are you laughing?
Click to continue reading Dropping Dimes Mock Draft: Round 2, Pick 6 - Baron Davis

Posted by Dennis Velasco Categories: Editorial, H2H, Northwest Division, Denver Nuggets, Pacific Division, Los Angeles Clippers, Props, Site Features, Trades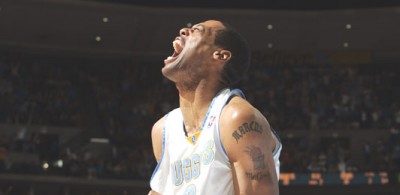 The Fig Cap: Upon hearing news of his trade from the Nuggs to the Clips, Camby replied, "NOOOOOOOOOOO!"
Yeah, Marcus Camby is no longer a Denver Nugget, which absolutely makes no sense considering he was traded for an OPTION of a second round draft pick from the Los Angeles Clippers. Yes, Camby will be in the Clip Joint, but how happy will he be going from a playoff-caliber team that has the presence of Allen Iverson and Carmelo Anthony to a team that historically "messes it up." Okay, so the signing of Baron Davis could work out very well for the Clips, but still… it's the Clippers! Which is why I don't understand how they got Camby for NOTHING! Yeah, I know… the Nuggs were shedding salary and clearing up cap space. Ugh… still ugly.
What WON'T be ugly, however, is getting the Camby Man on your fantasy squad.
Click to continue reading Dropping Dimes Mock Draft: Round 2, Pick 5 - Marcus Camby

Posted by Scott Sargent Categories: Editorial, News, Site Announcements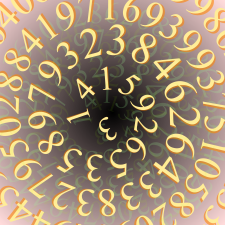 Friends, Romans, non-Romans, and everyone else… Lend us your ears!
I'd like to direct your attention to the recent release of Give Me The Rock's 2008-09 Fantasy Basketball Draft Guide. Our good friends over at GTMR have busted their hump for the last few months, sifting through countless statistics, trends and photos of Celtics dancers - all of which not only grace their site daily, but will help you get through the upcoming fantasy season with utmost success. And the dancers will just help you get through the next month or so, as we all await the season to arrive.
So, squander time no longer - head over to GMTR to get your copy of their Draft Guide today. Best of luck, all.

Posted by Dennis Velasco Categories: Editorial, H2H, Northwest Division, Denver Nuggets, Props, Roto, Site Features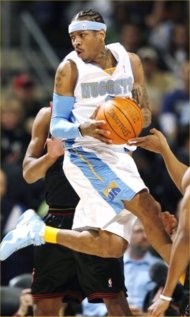 Allen Iverson will be 33-years-old at the start of the upcoming 2008-09 NBA season, but does age really affect Allen Iverson? Well, "the answer" (sorry, bad pun intended) is an emphatic NO! Iverson seems to be an immortal on the hardwood and will be entering his 13th season in the league. Wow, so I feel old. I still remember when AI crossed over Michael Jordan in Iverson's rookie year during the 1996-97 season. SICK! And, guess what? Iverson can still make it happen on the hardwood and therefore, your fantasy basketball squad.
Click to continue reading Dropping Dimes Mock Draft: Round 1, Pick 10 - Allen Iverson
© Gear Live Media, LLC. 2007 – User-posted content, unless source is quoted, is licensed under a Creative Commons Public Domain License. Gear Live graphics, logos, designs, page headers, button icons, videos, articles, blogs, forums, scripts and other service names are the trademarks of Gear Live Inc.